Directional Drilling
Stevenson Utilities Construction, LLC. has been in the natural gas industry for over 25 years. Recognizing the need for a faster neater and efficient means of installation. After analyzing the situation our then company President, Douglas G. Stevenson, decided to purchase a directional drilling rig in 2001.
After many successful natural gas pipeline installations Stevenson Utilities Construction, LLC entered into the sewer and water industry providing a service for sewer and water contractors. Our current length of boring is 1000ft and 4-18" diameter. However, this is the most efficient range for Stevenson Utilities Construction, LLC but is not limited to these sizes and distances. If directional drilling is not a possibility, please contact us for other means of installation such as holehawgs or non-directional boring.​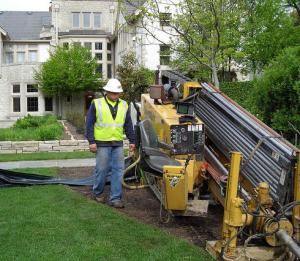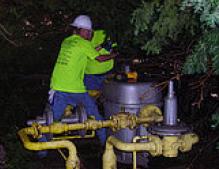 Natural Gas Pipelines
Specializing in natural gas pipeline with size parameters of 1/2 inch through 8 inch diameter pipelines. All employees are operator qualified and are certified yearly for all gas company specifications.They are also On-Call 24/7 for all emergency repair or emergency needs in a Tri-State Area.
Trenching
We have over has over 25 years experience in the trenching industry. During this period of time, we have grown with the number of trenchers and vibratory plows.
Trenching is the most cost effective substitutes for Directional Drilling. Stevenson Utilities Construction specializes in large volume trenching projects where production is critical and with numerous machines we are able to accommodate this. To meet your needs of production and productivity along with cost effectiveness.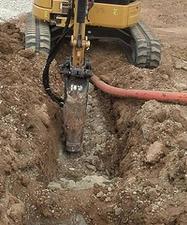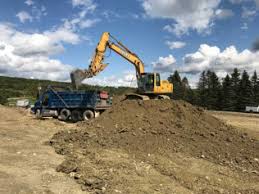 Excavating
Stevenson Utilities Construction, LLC. along with local utilities, provides excavating work for residences, government and businesses.
In order to keep up with the demands of Stevenson Utilities Construction clients has several pieces of state of the art equipment. Unlike many other contractors, Stevenson Utilities Construction specializes in specialty excavating tailored for recreational tracks.
Geothermal Loops
Stevenson Utilities Construction LLC, is an installer of horizontal geothermal loops for residential and commercial. We have certifications from all geothermal and pipe manufacturers.
Specializing in horizontal slinky loops, pond loops and six pipe loops. When horizontal loops are not an option, we utilize our Directional Drilling expertise.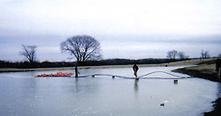 Commercial Snow Removal
We specialize in commercial snow and ice removal. With a fleet of equipment Stevenson Utilities Construction, LLC. guarantees top quality service for all your winter storm needs. We carry annual accounts and welcome new opportunities. Please contact us anytime of the year so we can prepare for your needs.